"We were completely blown away at the quality and level of service we received at Fedyk Builders!" Please read our testimonials below…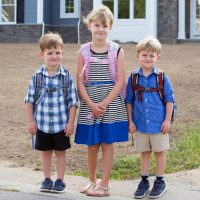 EXCEEDED EXPECTATIONS
"My wife and I and our 3 children moved into our new home in September of 2016. Though our experience throughout the building process was exemplary, we wanted to save final judgement until after having been living in our home for at least a year…
We haven't any other experience with builders or the building process. With that said, my wife and I are both in the customer service business … so to speak. We greatly appreciate the importance of communication and properly set expectations. The Fedyks did wonderfully well in both those areas … which was no easy task giving our—well, mostly "my"—demanding nature. From contract negotiation, design, timeframes, to hosts of last minute changes, they treated us with seemingly endless patience, understanding, and kindness. We were and we continue to be impressed.
As far as the quality of the product is concerned: We know we live in something special. Though there are less expensive solutions to building a home, the differences in a Fedyk home are evident at every turn. They work with craftsman from soup to nuts: from the designers, the framers, the electrician, the plumbers, the siders, to the cabinet makers, the woodworking team, the tile guys, the painters, and the list goes on and on. We had in-depth conversations with them all, and each and every one of them exhibited great pride for the work they did, AND for the Fedyks. It appeared to us that their subs were treated well and paid well—two necessities if you want a great result. And the Fedyks were always around mindfully overlooking the work to ensure it met their high standards of quality.
So why did we wait a year? As is seemingly always the case with projects, things come up after they're completed, and before putting our names behind them, we wanted to see how we'd be treated after money changed hands. We haven't been disappointed. Here they've exceeded expectations. They still diligently answer our calls and treat us like a priority. They stand behind their product and us and for that we're exceedingly grateful.
If they have a lot, or you find a lot, where you can see your family living and prospering, don't hesitate to ring their bell. You'll be happy you did."
– Eric Garsin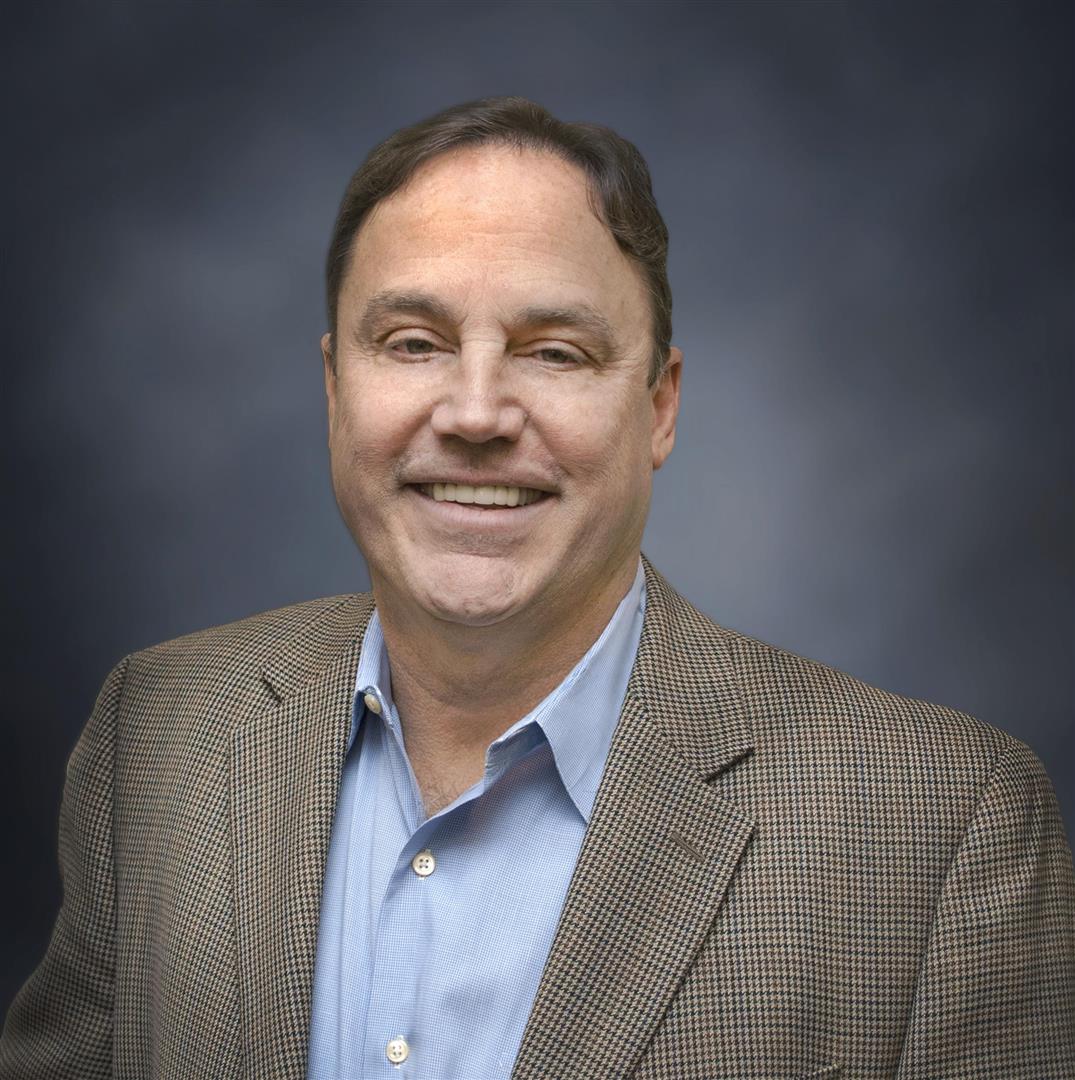 MADE ME FEEL LIKE PART OF THE FAMILY
"I have sold real estate on the eastside of Rochester for the past 20 years and have lots of experience with new builds. When it came time for me to build a home, I chose Fedyk Builders in Penfield. They were patient, friendly and helpful throughout the entire process. They made me feel like part of the family. The Fedyk family answered all my questions, walked me thru the process and made my experience fun and exciting. My new home is well constructed and beautiful at the same time. I am getting rave reviews from family and friends. I would highly recommend Fedyk Builders to anyone looking to build or buy a spec home!"
– Michael Ruff
GENUINELY CARE
"After looking at thousands of homes online we decided that a new construction home was what we really wanted. We than started looking for builders in and around the Rochester area. We knew that we found the right one when we met with Fedyk builders. Their workmanship and quality really stood out above the competition. After 30 years of building homes their experience is only surpassed by their reputation. The neighborhoods they have developed are highly sought after and admired by many of the neighboring community's. Steve and Oksana were extremely friendly and willing to meet all of our requests. They jumped through hoops to get us moved in when we needed and also built a custom 4 car garage to store all of my toys. Thank you! Making our home truly ours was a major priority for them. Its refreshing to know your buying a home from someone who genuinely cares about your happiness. Working in a family business myself I am happy to support other local family businesses. I would highly recommend Fedyk builders to anyone looking to build a new home and places a high priority on quality and value."
– Jason and Erin White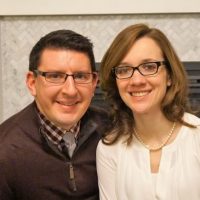 INCREDIBLE REPUTATION
"We were relocating our family from Ohio to Rochester and searching for homes in the area. We did not even entertain the possibility of building a new home because the process seemed too difficult, stressful, and time-consuming from far away. Our realtor called the Fedyks, who have an incredible reputation around the area for being honest, reliable, and easy to work with. Steve answered the phone directly, and the same day we were in a model home that we knew we could make our own. The house was truly a blank canvas and we could select all the interior features and finishes, and we could see our new home taking shape and really make it our own.
The Fedyks were supportive, very knowledgeable, and patient! They walked us through every step of the process and were very accommodating knowing we were far away with limited time to visit Rochester. We had so many questions that we had to create a google document that quickly took on a mind of its own where Oksana would exchange ideas with us, provide a sounding board for style opinions (she quickly learned our tastes and style and tailored her suggestions accordingly), and provide status updates about building progress. Oksana went so far as to Facetime us from the stone yard so we could finalize our granite selections. We don't know of ANY other builder who would spend the effort doing that, they went above and beyond! We are extremely happy with our selections and the final product is everything our growing family could hope for. Their attention to detail makes you feel like they are building the home for one of their own family members.
Months later, we are still commenting on the beautiful aspects of our house and how happy we are with the layout, the craftsmanship, and the team. We cannot recommend the Fedyks enough to others looking to build homes in the area. We look forward to watching our development fill with beautiful new homes!
– Ivana and Andrew Dylag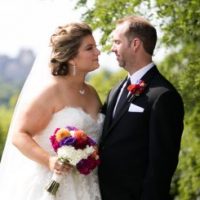 ALWAYS AVAILABLE
"Once we became engaged we knew it was time to buy our forever home. We both always dreamed of building a new home, but with planning our wedding we didn't know if that would be feasible. We did extensive research and toured newly built homes by several builders. You cannot beat the quality and craftsmanship of a Fedyk home! As you drive through the development we were impressed that the homes are integrated into the natural landscape with hills, several trees and sidewalks. Throughout the entire process, the Fedyk family was always available to answer any questions and to help guide us with selections. We can't tell you how many times we asked to come over to see the house, and the answer was always yes! Our home was originally planned to be a model home. When we toured it for the first time the rooms were only framed and we immediately fell in love with the floor plan which met all of our wish list items… a very open floor plan, large kitchen, three car garage, and plenty of space for when we start our family. We loved that we were able to customize all of the finishes so that our home truly reflected our personality. You cannot beat the quality, craftsmanship, and attention to detail in a Fedyk home. Both Steves and Oksana were so supportive throughout the entire process! We felt like the attention to detail was as if the Fedyk's were building our home for themselves. For instance, we had picked out a tile for the hearth of our stone fireplace which we weren't sure would work. Before we could even say anything, Oksana emailed us and told us to stop by the house, because she had a different tile option that she though we should look at. We loved the google docs timeline which helped us to organize all of our selections for our house while we were planning our wedding. The Fedyk family gives you a generous allowance for materials and we were very impressed with all of their contractors. We closed on our house two days after our wedding and we love every minute of living here!! Building a home with the Fedyk family was a truly enjoyable and stress free experience!"
– Amy and Dave Beaton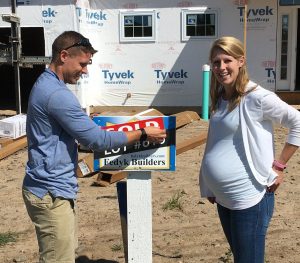 THE FEDYK'S WERE EXACTLY THE KIND OF FAMILY WE WANTED TO DO BUSINESS WITH
"The last thing on our minds when starting our house search was building. Too many horror stories, not enough time. Our realtor convinced us to meet with the Fedyk's as nothing on the market seemed to fit. The first meeting was all it took! The home they showed to us was like a dream, with the quality and dedication they bestow in every home speaking for itself. The Fedyk's were exactly the kind of family we wanted to do business with and we decided to build with them that night! We are still amazed by the overall process, as their organization lead to the excitement of selecting options rather than overwhelming decisions, and they could not have provided better time estimates. Their suppliers and options far exceeded our expectations, and everyone involved in building our home commended the Fedyk's work and gave us a great feeling. The Fedyk's were always available and it was obvious from day one that they stand by their homes. Lastly, word of mouth spreads quickly as a great family not only built our home, but also attracted great neighbors!"
– Kate and Justin McCarthy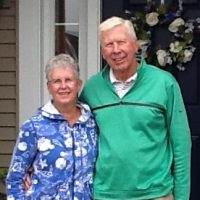 WONDERFUL EXPERIENCE
"What a truly wonderful experience building our first home under the guidance of Oksana and Steve Fedyk!! We had lived in Penfield for 43 years and found it time to downsize. A ranch house seemed a perfect choice for us and with the Fedyk's, we embarked on an exciting adventure. We have been so pleased with our new home! We found all the contractors pleasant and competent to the Nth degree. Oksana and Steve tirelessly helped with our selections and graciously answered our endless questions. It was such a nice surprise to find our new home so clean on the day we moved in! We are so grateful for their kindnesses to us throughout the building process, and Oksana, we LOVE our new home!"
– Jean and Dick Bayer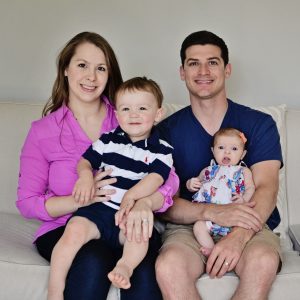 WORKED TIRELESSLY
"After buying our "forever home" out of the area, we were relocated. I was extremely nervous about finding a house that I loved in Rochester. As soon as we came across Fedyk Builders model home, I knew it was the one. We are thrilled with the location and the beautiful, well established neighborhood of the Foxhill/Fairview development. Since we bought the house after it was already framed, Steve and Oksana worked tirelessly with me to ensure that the house became our home. We were able to completely customize from that point forward, truly creating our dream home. As we were still out of the area for part of the process, communication was crucial. Steve and Oksana always kept me in the loop and answered my endless questions quickly and thoroughly. We have family members in different aspects of the business. They were continually impressed with the high level of materials used and quality craftsmanship. Fedyk Builders truly has an excellent team from start to finish. We moved before the house was finished, enabling me to be on site frequently. The subcontractors were easy to work with and turned my vision into reality. We could not be happier with our decision to build with Fedyk Builders and would highly recommend them. Steve and Oksana, along with the rest of the team, made a very chaotic and stressful time seem easy. Our home is everything we could have hoped for and more for our family."
– Jim and Megan DiNicolantonio